Farmers and Growers | Learn more about AntPro
Certified Organic Food Crop Compliant. Meets USDA National Organic Program Standards.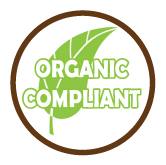 Most Vineyard and garden owners would never spray pesticides to control ants. Until now, ant control in vineyards, orchards and gardens has been virtually impossible without some possibility of contaminating the crops. Ant Pro overcomes this problem with an easy to use liquid bait dispenser that virtually eliminates any possibility of cross contamination. Use Ant Pros with confidence on your toughest ant problems - including Argentine and Fire ants. The Ant Pro system is being utilized in University and EPA funded research studies. The system is effectively eliminating both crop and wildlife damaging invasive ant species without the application of any insecticides into the environment.
Kills ant colonies, not just individual ants. The Ant Pro is effective against imported fire ants, carpenter ants, white footed ants, argentine ants and numerous other insect species. The most important fact to keep in mind is that Ant Pro accomplishes this task without spray on liquid pesticides, scatter baits or other environmentally questionable products.
The Ant Pro Ant & Insect Bait Station is a highly durable, rugged device which provides consistent long–term ant control. The unit is refillable and will provide years of dependable service when maintained correctly.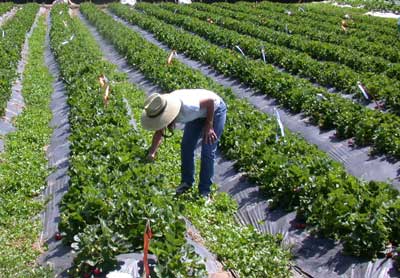 Ant Pros can be placed along crop rows or even directly beside growing crops to effectively kill argentine, fire ants and other pesky ant species. The large size of the Ant Pro makes perfect sense for these critical applications - they are easy to find and only need filling once every 90 days.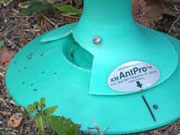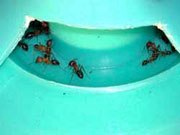 Ant Pro Liquid Ant Bait Station
(Cut Away View)
When the Ant Pro unit is filled with liquid bait and activated, a small quantity of bait is released into a pool. As the ants consume the bait, the liquid tension ducts allow the pool to be replenished automatically. The Ant Pro dispenser offers full 360 degree access and an uninterrupted feeding pool. The ants feed in total protection from the environment and are free to to leave at will. The gravity feed reservoir provides enough bait to feed several ant colonies simultaneously over a long period of time. Another important benefit, more than one species of ant will forage at the stations at the same time.
Ant Pro For Outside Use In Vineyards, Orchards, Gardens and Crop Rows
- The Ant Pro ant control system is weather tolerant and is also tamper resistant. It is safe to use in areas where liquid pesticides or scatter baits cannot be used. For outside use it comes with an attachable stake to secure it to earth surfaces when applicable. To activate it simply rotate the bulb one half turn while holding the base ramp in place. In Agricultural applications large areas can be treated with Ant Pro, with liquid bait, without having to spread pesticides on crops, and pastures where livestock live and graze. Orchards and harvesting areas will be much safer for workers. The cost of control for imported fire ants, argentine ants, white-footed ants and many other species of ant is greatly reduced. Simply place Ant Pro where it is needed and let it do its job.
In severely ant infested areas, place 1 Ant Pro dispenser every 50 linear feet or 2500 square feet. For maintenance or preventive programs place 1 Ant Pro every 100 feet or 10000 square feet. 4 Ant Pros will normally treat an entire acre of land for preventive and maintenance purposes,

Ant Pro For Commercial Vineyard and Garden Applications
Ant Pro will eliminate ants and other insects from around your crops and provide a barrier to re-infestation.
The Ant Pro stations will destroy ant colonies for moderately infested areas without refill for up to 90 days. They are easily refilled and can be left unattended in practically any installation. Care should be taken when placing Ant Pros near livestock, or pets.
Since the Ant Pro stations are exceptionally durable, they can be refilled, when necessary, and used over an extended period of time.
Because of their excellent construction, ease of use and most importantly effectiveness, the KM Ant Pro is rated A+ by ePestSupply.com and is highly recommended.
---

Want More Information on Ants ? Get The Book !

PCT's Guide To Structure Infesting Ants

KM Ant Pro Ant Bait Kit (4 + 2 pack)
Other kit combinations available







KM AntPro Ant Bait System

Kills hard to control invasive ants such as argentine, carpenter, ghost, white footed, crazy, fire ants and others!

Sold By Professionals As a Service
Do It Yourself and Save!
Pest Control companies charge up to $500 a year or more to install and service this system. Use 1 KM Ant Pro Unit on each side of home or building, replace bait every 90 days - SAVE HUNDREDS!

4 KM Ant Pro's + 2 Qt's Gourmet Liquid Ant Bait
Save $10.00 off regular price of $149.95

Special Price - $139.95
PLUS FREE SHIPPING (48 US States only)